Winter is coming…but do not fear!

Friday 8th December 2017
Winter is coming and it's getting colder and darker outside…but imagine being able to turn your heating and lighting on and off remotely through your smartphone. With LT Smart products you can control your whole home from one easy to use app. From light switches, smart thermostats, CCTV cameras and lighting PIR's, they have it all covered.
Contact us to find out more or to arrange a demonstration.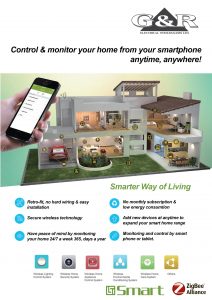 [shareaholic app="share_buttons"]
---